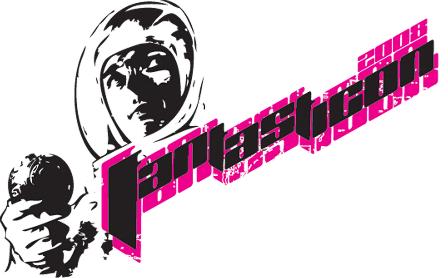 FANTASTICON 2008
26-27 April 2008
Vanløse Kulturhus
FAQ - Frequently Asked Questions (and answers) about FANTASTICON

What is Fantasticon?
Fantasticon is the Danish national science fiction, fantasy and horror convention since 2004. There was a smaller Danish convention, Dancon, running from the mid 1970ies until 2001.

How much is it?
The price for both days is 100 kroner, about 15 euro. In addition, you can sign up for the banquet saturday and sunday, for about 250 kroner per day. (about 33 euro). Hotel prices in Copenhagen are about 600-1200 per night (80-160 euro).

How do I get there?
The Copenhagen Metro, now with a stop at Copenhagen Airport, stops just a few meters from Vanløse Kulturhus. You can also get there by the old subway (S-Tog) or by bus.

Where do I stay?
There is no official hotel or other place to stay at Fantasticon, but we can help you find a place. Please use the contact email.